AUGUST 90KW 122HP Double Stage Compression screw Air Compressor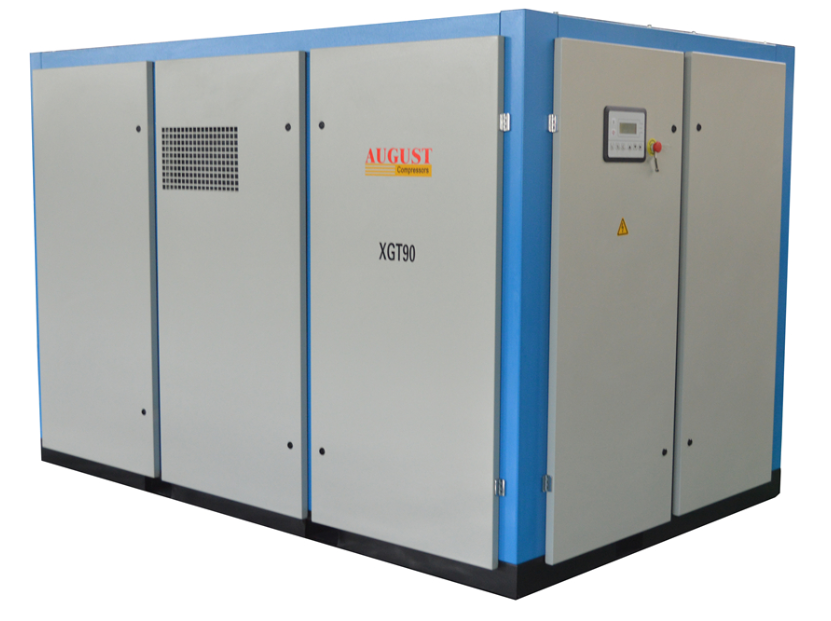 High efficiency and energy saving double stage air end

The latest generation of efficient XA series rotor type line

Finite element assisted optimization design

High precision filtration separation system

High safety control valve system

Reliable cooling system

Mixed flow system temperature control valve

YE3 high efficiency motor

Personalized intelligent control system
High efficiency and energy saving double stage air end
First stage compression unit and the second stage compression unit are integrated in one air end driven directly by the helical gear, the optimal linear speed for each stage.
After the first stage compression, constant pressure compression by intensify spread oil cooling, reduce the second stage compression suction temperature, ensure that the second stage compression unit is close to isothermal compression.
Compression ratio reasonable distribution, optimized bearing design, second stage compression reduces the compression ratio of each stage, reduces internal leakage, improves the volume efficiency, reduces the bearing load, and improves the life of the air end.
In the same power, double stage compression energy saving is 15% more than the single stage compression.
The latest generation of efficient XA series rotor type line
Latest generation of XA series bilateral asymmetric optimization of rotor type line, male and female rotor 6/5 tooth number ratio.
"XA" series rotor type line, using SKF Cylinder and Angle contact ball high efficient bearings, bearing lifetime more than 100,000 hours.
big rotor, low speed, high precision, high efficiency, low noise, low vibration, high reliability, long lifetime design , adhering to the "high efficiency, energy saving, reliable, durable" manufacturing philosophy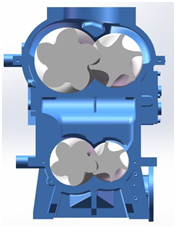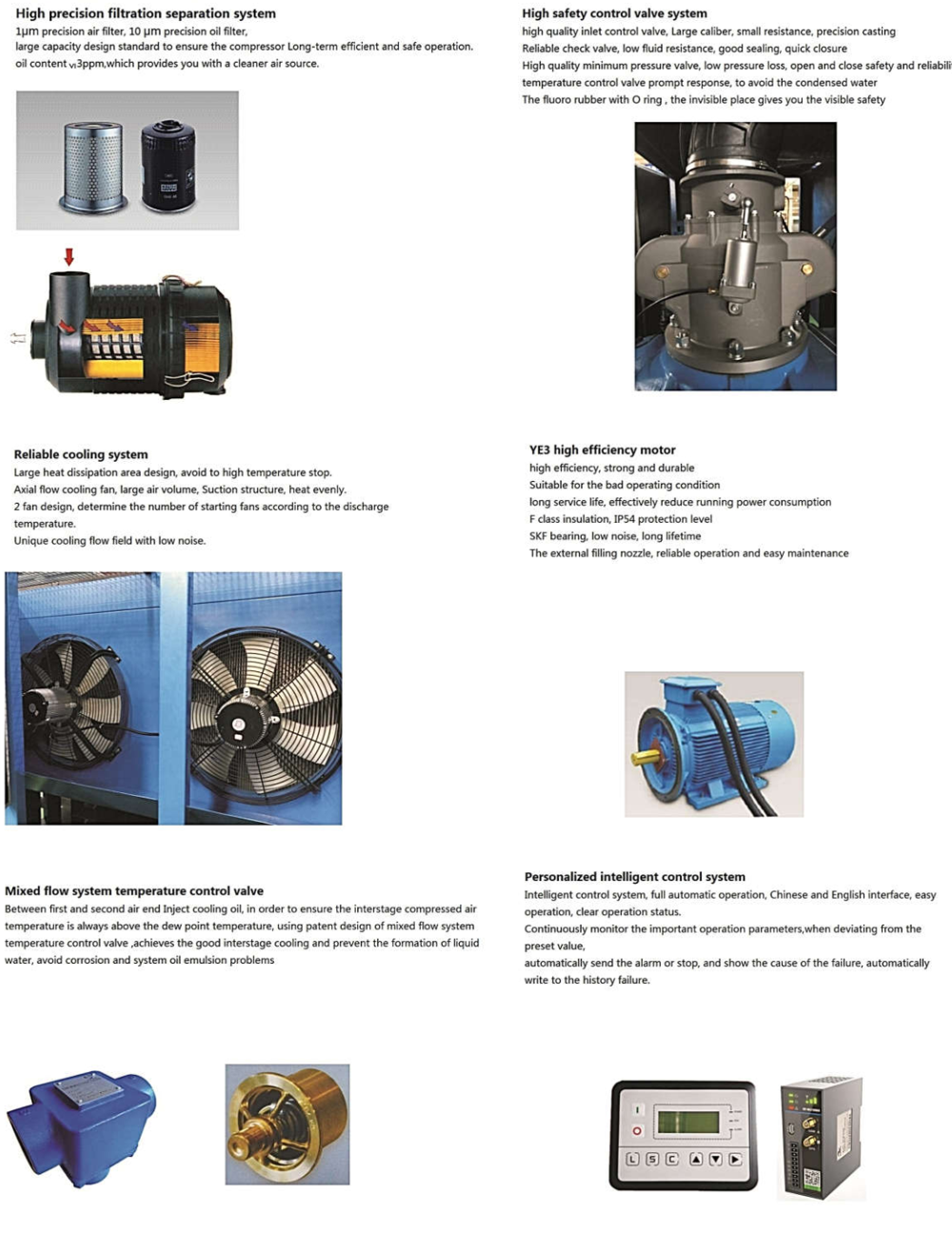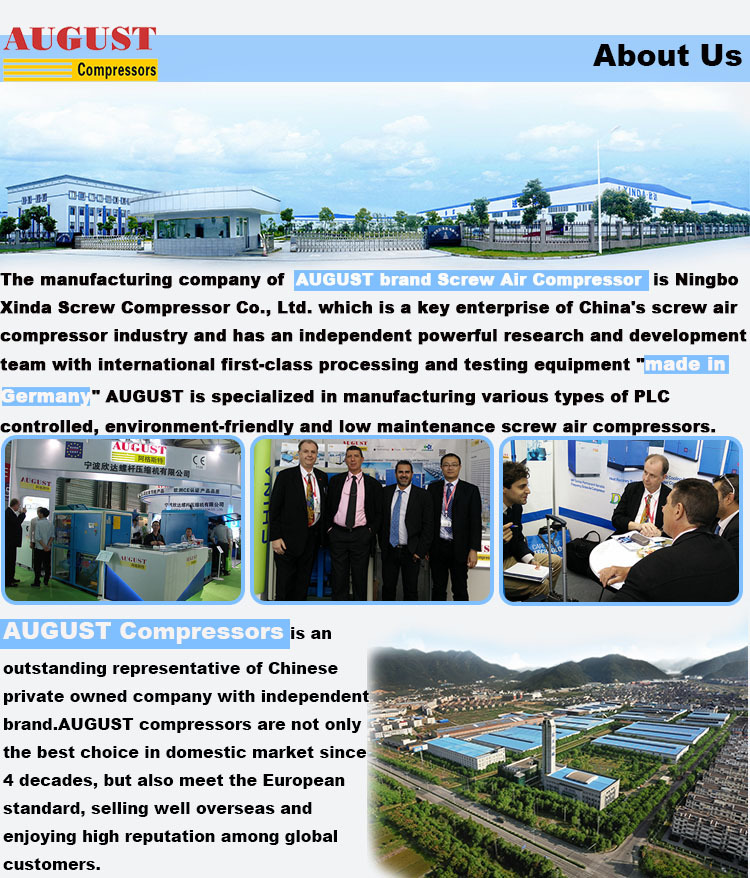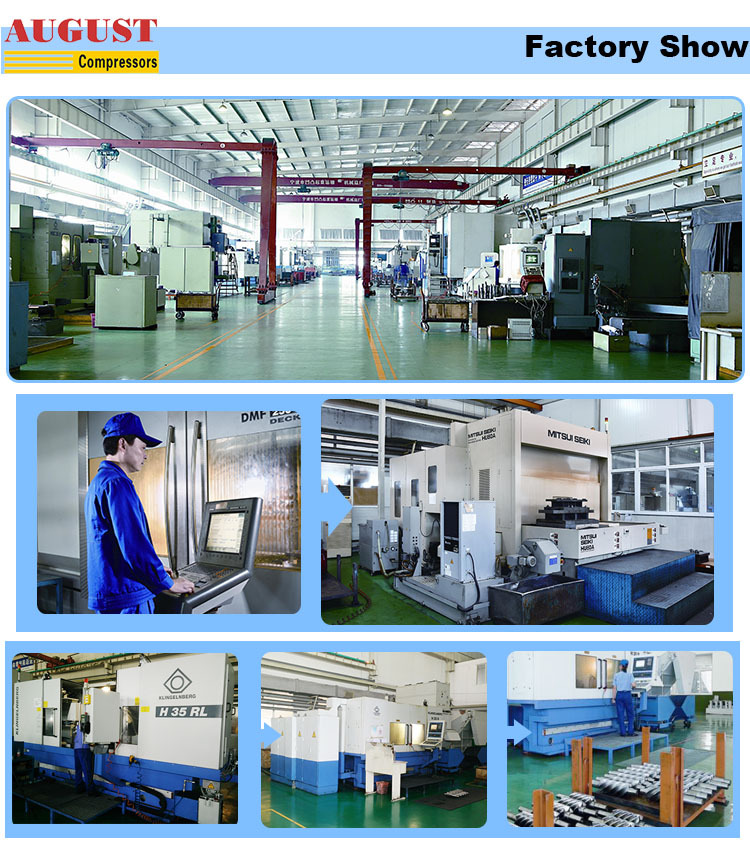 High efficiency, energy saving and noise reduction elements are standard aspects in development and
production. The main product line reaches the standard of national Class 2 high efficiency requirements.
Furthermore Heat recovery systems, permanent magnet motor technology and VSD Inverter applications
are available to provide an even higher efficiency of the compressors. We combine the advanced
German technologies with the latest research achievement and rely on the core technology we own,
to establish our leading position in the industry and provide advanced solution to compressed air system
for customers in and outside China.